There were more posts planned for this week, but things exploded at work, my lingering Young Justice anger died down, and I'm not quite sure how to address the internets' irrational hatred of the otherwise fun and fabulous Indiana Jones.

So let's just get to the fighting and call it a week.

With my newly discovered love of an indy comic, let's shout out to the indies this week with comic book: "singer/songwriter": Terry Moore of Strangers in Paradise.

---

Tonight's Card

Katina "Katchoo" Choovanski

versus

David Qin

When we join our contenders David has just evidenced the worst timing ever by interrupting Katchoo's much-coveted make-out with best friend and otherwise straight roommate Francine Peters.

Also he turned out to be the brother of Katchoo's psychotic ex crime-boss/girlfriend. So, there are trust issues.

Trust issues which can only be hashed out in the rain.




David, David, David. With a sister as evil as yours you should know better than to set a girl up with a line like that.




Yup… should'a seen that coming.

This one looks over before it started kids. Any last words, Ms. Choovanski?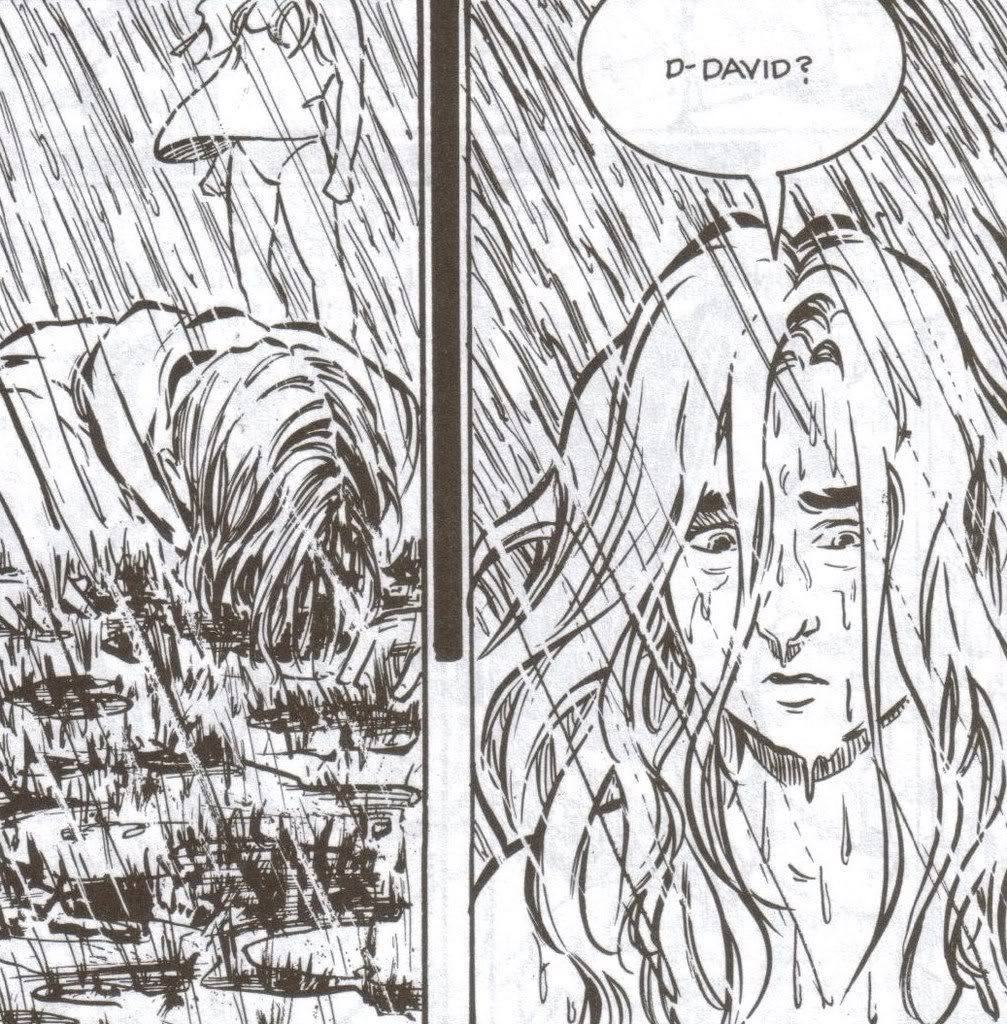 Now, now dear. No regrets.

---

Who loves'em, leaves'em, and never regrets punching them out on the front lawn? Hells yeah, Bahlactus!

Words and Pictures: Terry Moore
---