Because there's no such thing as perfect. That's why.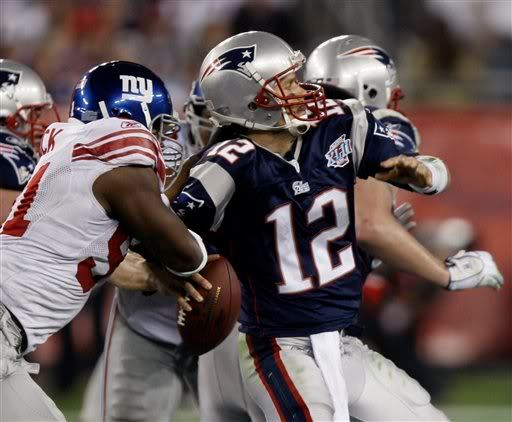 One of five beautiful sacks.

The outcome of this game was the best thing to happen for football in quite some time. A big thanks to the New York Football Giants for saving the integrity of one of my favorite past times.

I'm especially glad that this reveals what piss-poor sportsman the Pats truly are. They're a blight on the good game of football, not it's ultimate expression.

Have fun at your long overdue investigation you cheating sons of bitches*.


---


*No, I don't think everyone does it and the Pats just got caught. I think some people do it and they should be made an example of. Because that's how rules work.


---