Happy Birthday to my son, Joshua Malkav Henley, who weighs in at a very jerky three years old today.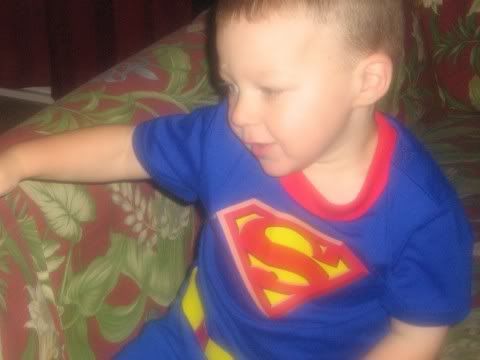 En celebrance, I provide you his favorite Youtube video:



and

His favorite superheroes:


---


Also Happy Birthday to my nephew Curtis Christopher Anthony, who turns a whopping five. Curtis would love it if you'd go here and donate money. Or, crap, just browse around and learn.


---


Also, apparently Robert R. Jordan died. Let that be a lesson to all writers to quit dicking around indulging yourself and finish your work. Life's too short.

I enjoyed the start of the overwhelming Wheel of Time series, before it grew into the Neverending Story. If only for a better editor it could have easily gone down in history as the finest Fantasy reimagining of all time. Instead it just makes me angry to think about.

Still, cheers you goat-staff wielding bastard. May you lay where no Shadows fall.


---


Other things to look forward to this week:

Tonight, watching the Philadelphia Misappropriated Patriotic Symbols spank the Washington Racial Epithets in the Pigball Game I love so bad (which probably bones my chances of watching my other anticipated TV premieres).

Friday, new Avatar! Really new Avatar! Like, it's finally actually here.

Seriously, I have proof.

*Here Be Spoilers*






---


Now blow out the candles...


---